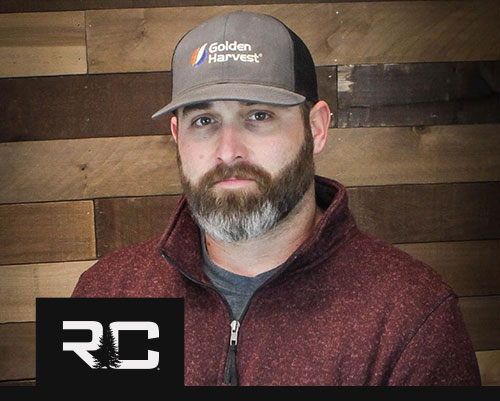 Derrick Ferguson
Seed Advisor | Phone: 620-617-2464
Derrick was raised mostly in Great Bend, where he invested a lot of time working on race cars and at his family's custom manure spreading business.
Baseball was a passion of Derrick's and it took him to play at Brown Mackie college in Salina, where he also studied business. After college, Derrick came back to Great Bend to work for the spreading business. There he learned how to manage employees and maintain communication and trust with customers.
He also began working for a couple of farmers over the next 9 years and truly fell in love with the lifestyle, diversity from day to day, and satisfaction of providing for the American people.
Four years ago Derrick moved with his wife of 12 years, Holly, and their two daughters back to her hometown of Stafford. There, Derrick began working on her family's farm. He continues to build upon his knowledge base of farming and hopes to continue to keep their family farms alive.
Derrick enjoys keeping active by playing golf, participating in and helping with their girls' sports, and hunting.
Derrick says, "I'm excited to work with and expand my knowledge with Golden Harvest and Syngenta. I strive to bring success and quality products to not only my own farm family, but to the local and surrounding area farmers as well."
CONTACT DERRICK
Fill out the form below and I will contact you soon