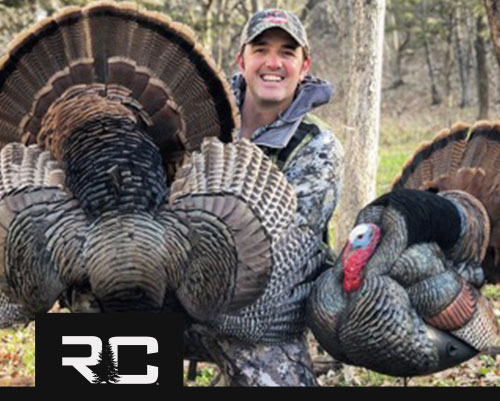 Taylor Warwick
Agent (KS/MO) | Phone: 913-205-7718
Taylor Warwick is a licensed real estate agent in Kansas and Missouri, specializing in rural land sales. He represents buyers and sellers on rural land transactions, specializing in Hunting & Fishing Ground, Farm Properties, Investment Farms, Tillable Acreage, Ranches & Homes.
He has a passion for the outdoors that runs deep, generations. He has been in the outdoors & hunted his whole life, and owns both Missouri and Kansas Farms. He has lived in Kansas his whole life, and is an expert on waterfowl flyways & migratory birds along with knowledge for proper Giant Whitetail and Turkey Habitat. He is an avid Bowhunter, and lives for managing and growing GIANT Whitetails! He enjoys Shed Hunting, Spring Turkey Hunting, and introducing people to all that the great outdoors has to offer!
He also is very knowledgeable on Upland Bird Hunting. Taylor has an educational background in business & sales which suits him well helping clients in farm transactions. He has been in sales/marketing in the outdoor industry, promoting outdoor brands and filming for Outdoor Television shows.
He specializes in waterfowl properties, along with Trophy Deer & Turkey ground. Taylor's lifelong knowledge of rural land make him a huge asset to any buyer or seller! Call Taylor today to help with Buying or Selling your Dream Farm!
TAYLOR'S PROPERTIES
100+/- Acres Undeveloped Land in the Heart of Gladstone, MO Clay MO Clay Gladstone Missouri undeveloped landcommercial

2500000

100

1615496786

1594846546

0

100+/- acres undeveloped land in the heart of gladstone, mo

undevelopedland commercial

missouri

100+/- Acres Undeveloped Land in the Heart of Gladstone, MO

Clay County, Missouri

6609 NE Antioch Rd., Gladstone MO 64119 100+/- acres per survey Directions: Two miles South of M-152 and 2 miles West of I-435 Hwys Your chance to own 100+/- acres of the last, best hilltop views in all of the Kansas City Metro Area that exist! Looking to the south you can see downtown Kansas City and to the SW, Worlds of Fun. Prime devleopment/investment land surrounded by residential single family homes in Gladstone/KCMO. Can be divided. Key Features: 100+/- Surveyed Acres Quick access to 152 and 435 Hwys Exceptional residential growth in area Multiple neighborhood streets terminate at

Marshall County Kansas 195+/- Acres Marshall KS Marshall Waterville Kansas farmshunting landranchesrecreational landriverfronttimberland

625000

195

1607121650

1602019718

0

marshall county kansas 195+/- acres

farms huntingland ranches recreationalland riverfront timberland

kansas

Marshall County Kansas 195+/- Acres

Marshall County, Kansas

Just in time for the 2020-2021 Kansas Hunting/Fishing season, this Marshall County, Kansas 195 acre dream farm has it all! 200" plus whitetail genetics and deer history on this farm in NE Kansas, close to the Nebraska/Kansas Lines. There is abundance of wildlife, when it comes to turkey, deer, quail, & waterfowl, ducks and geese, specifically. Nestled 2.5 miles NW of the rural farming town of Waterville, KS, sits this highly accessible 195 acre mixed-use recreational and income producing farm property. 8 miles to the SE sits Blue Rapids, KS. 17 miles to the NE sits Marysville, KS
CONTACT TAYLOR
Fill out the form below and I will contact you soon