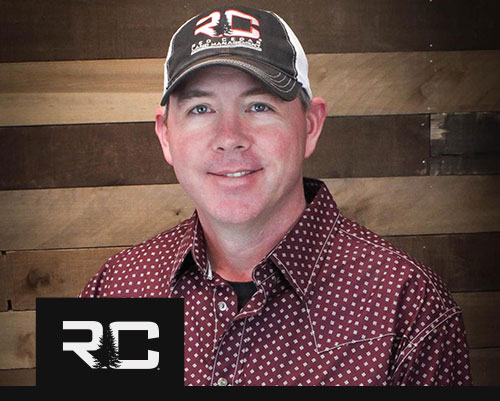 Nathan Leeper
Agent | Phone: 620-546-3746
Nathan Leeper, from Protection, Kansas, grew up hunting and fishing in the notorious deer unit 16 in Comanche County. Nathan was raised farming and ranching and always had a strong agricultural background. He's always been a diehard traditional archery hunter and has a wall of trophy deer to prove it. Nathan has always had a passion for growing big deer, managing land, and sustaining a healthy herd.
Aside from chasing deer, Nathan currently resides in Pratt, Kansas with his wife, Jenny, and their three beautiful children; Taylor, Brynn, and Colson. Additionally, Nathan is a well-known Olympian and competed in the 2000 Olympic Games in Sydney, Australia in the high jump.
His knowledge for farming, ranching, and killing big deer sets him aside from any other land agent in Kansas. Nathan is more than qualified to help assist you in selling or buying the property of your dreams.
NATHAN'S PROPERTIES
45 Acres with Commercial Buildings! Multi-Functioning Business Opportunity in Stafford, Kansas! Stafford KS Stafford Stafford Kansas commercial

499900

45

1594842728

1587757286

0

45 acres with commercial buildings! multi-functioning business opportunity in stafford, kansas!

commercial

kansas

45 Acres with Commercial Buildings! Multi-Functioning Business Opportunity in Stafford, Kansas!

Stafford County, Kansas

Multi-Functioning Business Opportunity! 45 Acres with Commercial Buildings! Location: 45 Acres in the SE/4 11-24-12, Stafford County, KS, just North of Stafford City Limits on Main Street. 17 Acres Alfalfa; 4.5 Acres Primary Site; 9.5 Acres Undeveloped Pasture. Industrial/ Manufacturing Facilities Constructed in 2002 with Upgrades and Expansion to Buildings in 2016. Steel Frame Buildings Total 74,100 sq. ft. All Under Roof of Which 55,350 sq. ft. is Concrete Floor. That's Nearly 2 Acres Under Roof! Railroad Import/Export Building is 33, 000 sq. ft. Attached to the South is a Gravity Grain Bin with Leg

Comanche Co. 280 Comanche KS Comanche Coldwater Kansas hunting land

714000

280

1613662810

1613491369

0

comanche co. 280

huntingland

kansas

Comanche Co. 280

Comanche County, Kansas

280+/- Acres of Native Grass Pasture, Food Plots, and Great Hunting in Comanche County Kansas. Legal Description: NW/4 34-32s-19w, W/2 NE/4 34-32s-19w and NE/4 of NE/4 34-32s-19w Directions: 2.5 miles south of Coldwater, Kansas turn west on CM avenue L, and 2 miles west. This tract sits in the heart of one the best deer hunting units in the state - Unit 16. Most of the hard work is already done on this farm including two established food plots, a 12 acre winter wheat plot, and a 30 acre alfalfa plot to supply year-round protein sources for a

Spivey 270 Kingman KS Kingman Spivey Kansas farmshunting land

648000

270

1616164809

1615841521

0

spivey 270

farms huntingland

kansas

Spivey 270

Kingman County, Kansas

270+/- Turn-Key Acres in Kingman County, Kansas. Legal Description: NE/4 of 10-30-8, SE/4 of 10-30-8 all north of Highway 42 Driving Directions: From Spivey, Kansas go 1/2 mile west. Road Intersection: Ballpark Rd / Highway 42 This is a rare opportunity to have the perfect hunting, tillable, and highly managed farm within 1 hour of Wichita, Kansas! The farm offers 75+/- acres of tillable land, nearly 1 mile of the Wild Horse Creek, a pond, thick cover / pasture, several food plots, and has been highly managed for multiple years. Wild Horse creek runs north and south in the
CONTACT NATHAN
Fill out the form below and I will contact you soon